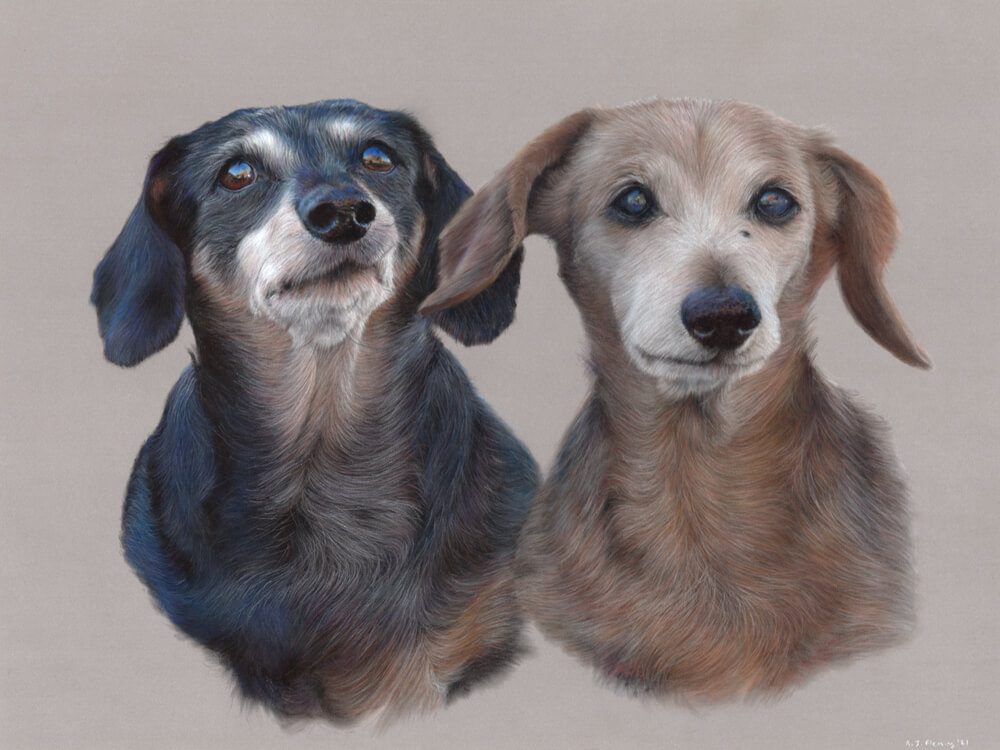 I'm delighted to offer your portrait in a range of sizes. All pastels and materials used in the making of your commission are of an industry-leading standard, acid-free and guaranteed to last a lifetime under the proper care, without bleaching or yellowing.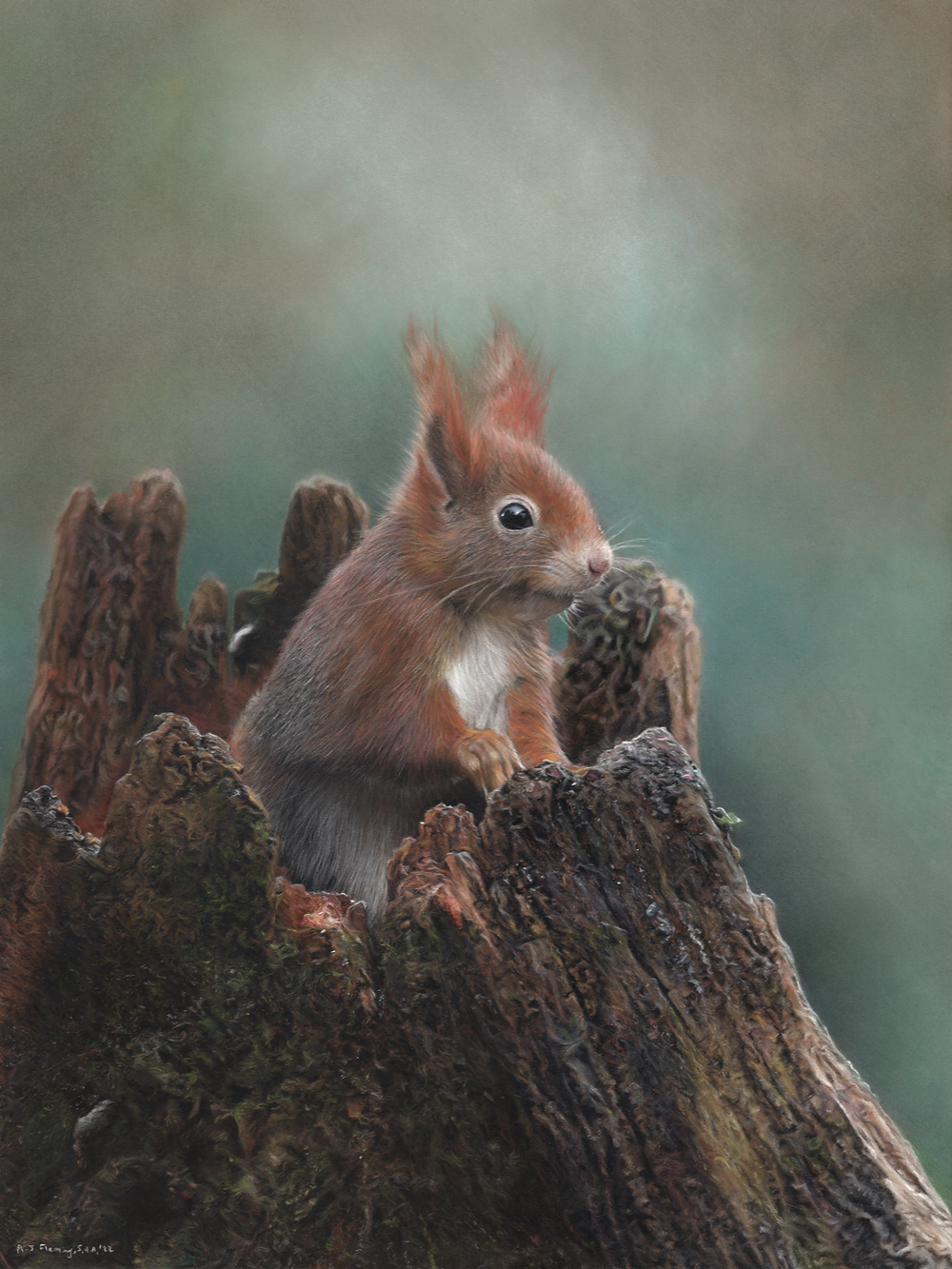 and finally, completely free of charge:
You'll receive one 12″ x 9″ archival print from the "open edition" wildlife range, on A3 archival paper, included as a token of my appreciation.
Prices are for one subject (head and chest) with a plain background.
Please consider the home environment ahead of time, as adding a frame increases the wall space required to hang the work.
There is a 20% surcharge for each additional subject and for backgrounds, depending on the type.
Custom sizes/prices can be requested.
A deposit of 25% of the quote price is requested to secure the booking, and the full amount is taken once you are entirely satisfied with the end result.
Don't forget, a good photo is key. If you're unsure about this or anything else, please visit photo tips for your portrait.
Prices are subject to change.
(If you're looking to purchase a smaller gift for a loved one, I now offer gift vouchers of any value. Please Contact me for more details.)
Select the link below to see the next steps.