…through the use of templates. Bear with me…
Preamble
I was born a mathematician and linguist, rather than a completely natural artist. The former qualities embedded in "logic" aren't completely lost on my chosen path – better yet, they may augment it.
Never automate something that can be eliminated, and never delegate something that can be automated or streamlined.

Tim Ferris
There's not much delegation involved in an artist's career, nor could you possibly eliminate key aspects of your work. "Automate" feels like a dirty word for a personal service, but there's room for a degree of automation in your work.
Some might flinch at the idea of making a template structure for their discussions with clients, perhaps owing to a need to be creative, and indeed to be seen that way. I can understand this, but I believe there's no shame, or inherent mistake, in preparing and structuring a basis for your future conversations and actions.
Advantages to using templates
Most customers are reading my emails for the very first time, and if I've prepared them well, I should be "wowing" them with the level of care and attention to detail. Since I'm basically sending the same one on each occasion, the content of them may feel stale to me, but I remember I'm the only one who thinks so. I dispel this feeling by tailoring the bits that are unique to my customer.
I'm busy, and the details of my communication are so thorough that I'd get very little done – and therefore wouldn't be serving my customers properly – if I didn't use templates.
Just as I mentioned in the blog I wrote last year, 10 Lessons from a Full-time Artist, "Your skill might win you business, but the systems you implement are what sustain it." In using templates, I'm ensuring a consistent service from one client to the next. Any template I make has been very thoroughly developed and finessed over time, in the spirit of clarity, and in having no stone left unturned prior to beginning or completing work. In using templates, I know I'm representing my service in the best possible light, and minimising the risk of error, doubt and mistrust.
You're an artist; being creative is what drew people in. But you're also a professsional, and underpinning all this creativity must be systems upon which you and your client can both rely.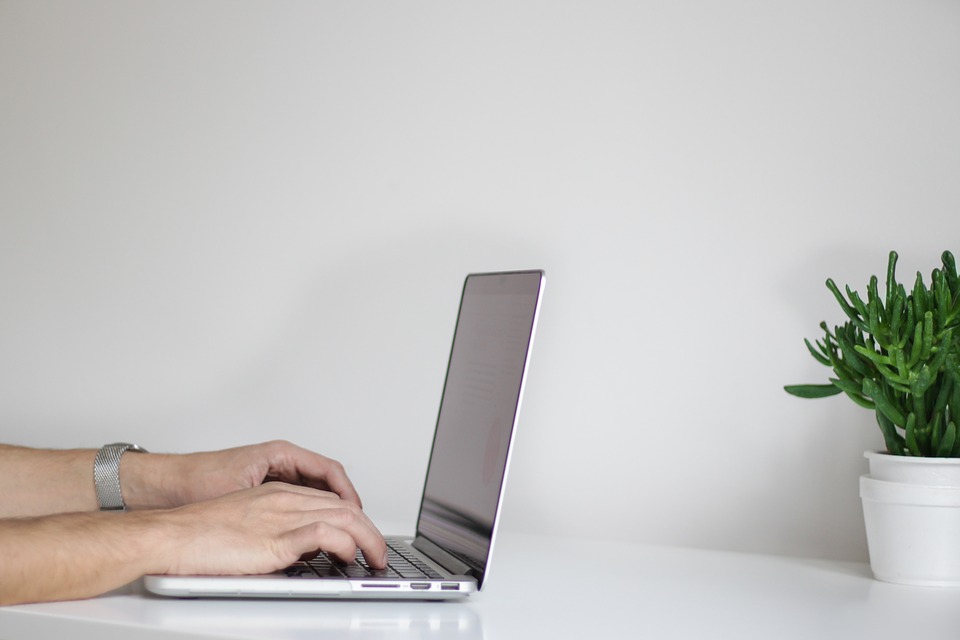 How will you communicate?
Your clients aren't all living inside your head, nor might they all align with your particular style of communication. All the separate steps comprising your process may feel obvious to you, but they need spelling out to all newcomers. One touchstone of good marketing in general (and of a memorable customer service) is absolute clarity. Deliver your message thoroughly, but in plain terms that are a common denominator to everyone. "Dumbing down" is fine, as long as you communicate in a clear, level and helpful way. If there are things that needs to be explained to the layperson, you could go as far as adding a glossary to your website, and link to it in your emails.
Say everything you should say, and nothing you shouldn't. Yes, you should show your personality in the process, that you're excited for the project, and that you care – it's not just your art that attracts people, it's you. However, since you may be discussing lots of things, do your best to trim the fat. This is what you can eliminate. It may take time to discern the "fat" from the "meat" of discussion, and all the nuances in between, and it may only come with time, repeated action and feedback.
Set a defined workflow
I won't type out all of my emails word-for-word here, but I absolutely recommend you do so for yourself, once, and never again! You may discover the odd wrinkle in the process over time, which may prompt as little as a change in wording, or as much as a change of course. There are plenty of ways to lead a client from start to finish, but these are the ideas I find key. Each numbered action elicits a response from you, which you can prepare largely in advance:
1. First contact from your client.
Introduce yourself. "Thanks for getting in touch!"
Link out to your website, if your commissions process is described there in full (here's mine). If not, make a descriptive template of the process.
Keep an additional paragraph for overseas customers: shipping premiums, currency conversion, turnaround times, customs information.
Offer a quick personalised quote based on specific requirements, if that's all they'd like. This allows much of the onward discussion to be eliminated if they prefer, but I still like to present all options.
State your availability.
Offer as many contact options as possible. Make yourself easy to reach.
"Thanks again for contacting me!"
2. Photos received.
Thank your client, express how you feel about the photos in general, and offer tips if necessary.
Formatting: make any necessary edits for each image, showing a background paper colour, how different compositions would look, and different aspect ratios. Mock up different backgrounds if they've been requested. I don't do anything special here other than cut and paste. We're discussing ideas, and a rough vision of the final piece is all we need, rather than a polished "Photoshopping".
Be clear about how many rounds of editing you can make to the piece, and how important it is to have a clear idea of what to do at the outset. This is imperative, as changes in proportion and dimensions are usually not possible half-way through the work. You're saving yourself a lot of bother later on by discussing everything in more detail now.
Medium: If you offer several media, say so! Describe each in turn, and show examples of previous work.
Price: considering the content of the image(s), all the changes and additions you've made when mocking up, the media and sizes on offer, and the shipping method required, you can now make an accurate range of quote prices, stating the required deposit. This is obviously one of the several things you'll need to tailor from one communication to the next.
Confirm the deadline you'll stick to, if such a thing has been discussed properly.
Request any extra information you might need to complete the project, such as a postal address, consent to use resulting images in marketing, etc.
3. Client is happy to proceed.
Write up all information agreed upon in a shareable but secure document. Be clear and concise.
Request a deposit, to secure the slot in your calendar.
4. Project is underway.
Here's where you're being creative, and each project is unique. There aren't templates for this! Send regular updates, describing what you've done. Engage with your client, and don't be afraid to ask for honest feedback. Better to know now than when it's too late!
5. You have a "finished" offering.
A proud and exciting moment: show your client the fruit of your labours!
Emphasise how much their satisfaction means to you, and how long you're willing to keep making adjustments until they're happy. There may be quite a lot of back-and-forth at this stage, but don't treat it like a tedious part of the process. I'm sure there are some out there who want to "process" customers quickly, but I don't. I relish this bit! I want my customers to take as long as possible to digest my work, rather than deliver it quickly with potential regrets later. I use paper, so as for storage, I can hold on to a piece indefinitely if needed.
6. Finished work approved by the client.
Thank them for their patience.
Request final balance.
Ship the work, and give all tracking information to your client.
Offer suggestions on whatever you know about caring for the work, framing, lighting, and anything else that comes to mind. If your client is local, tell them who you recommend for framing.
Any client you haven't had the pleasure to meet or converse with in real time, send them a video message to thank them for all their time, faith and support! What was unique about the project? Was it for a special occasion? Have you ever visited their home town or country? It's an indictment of how we've become used to communicating that we can happily go without knowing each other at all…you aren't just written words on a screen, or someone mass-producing a commodity. This is a recent gesture I've included and I'm sure goes quite far. I wish I'd been doing it for years!
7. The piece was gifted/revealed recently by the recipient.
Follow up with your customer.
Ask for feedback, good and bad!
Request a review or testimonial on your website or social media if they can find the time. Put their name into an end-of-year print prize draw for the trouble.
8. …half a year has gone by!
This means the work your client has framed and hung will have experienced a couple of changes of season, with all the angles and strengths of light that might bring.
Offer any extra advice on framing, and the work's permanent environment, while answering any extra questions your client may have thought about over the last few months.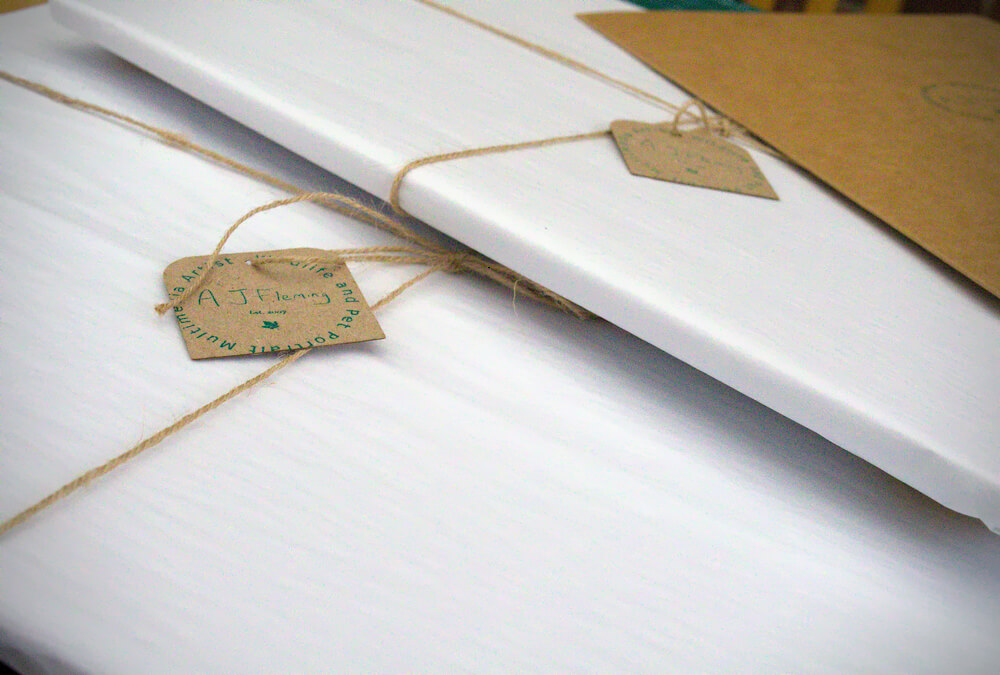 Where should I keep these templates?
For me, the quality of the image is king, so I prefer to divert all communication to Gmail as soon as possible, as images are often compressed on social media and elsewhere. Gmail also allows me to store template emails. My only gripe with Gmail is that their mobile app still doesn't allow me to use these templates, so I need to boot up my PC each time! I use my PC at least every couple of days anyway, so it's no big deal.
I'm not sure how, given all Google's technological prowess, such an apparently simple thing hasn't been fixed for the sake of the user, but I feel with the thousands of people clamouring for it, the solution isn't far away.
I also keep a simple copy of each template on my phone's note-taking app, for anyone who insists on using social media to communicate. This way I can just copy and paste each into a direct message.
Conclusion
I take a lot of pride in my customer care, as you might be able to tell. Get used to making this much effort with anyone helping you put food on the table! Remember, as soon as you've done it once, you're actually saving yourself a lot of work in the long run, while "wowing" your customers each time. 🙂