Here we go with "Giraffe" – a speculative effort at a photo from me again. This girl was photographed by me at Blackpool Zoo.
I'd had plenty fur practice by now. The smallest flecks of neg hairs taken care of by the embosser. (Feels like I should capitalise that now. The Embosser. Takes no guff from anyone.)
This part didn't exist. I had to replace the corrugated metal indoor barn background with something a little more "dreamy". Enter bokeh. I cheated a lot here, using a Helix circles template, to outline a lot of randomised circles, and then shading accordingly afterwards. A big job, but lots of monochrome Venn diagrams later, I think (relatively, at least) it was a hit.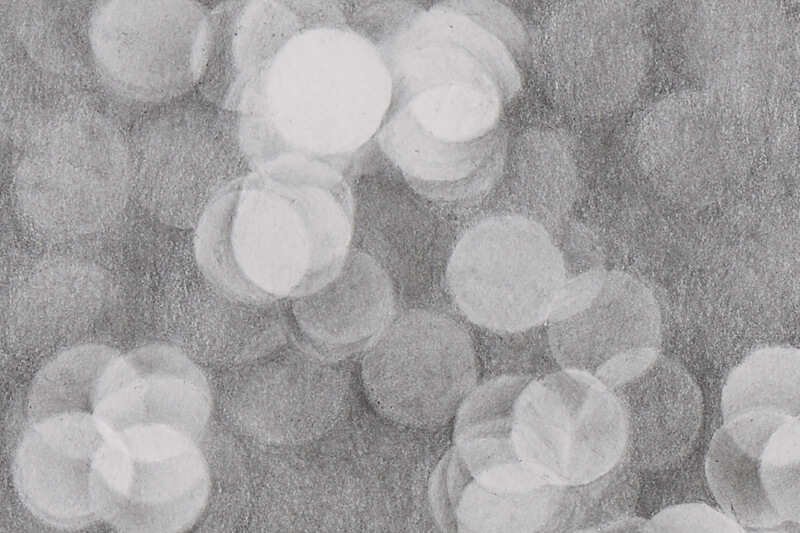 Ears. Now we're whistling dixie. I loved the smooth little changes here, and capping it off with some embossed and erased negative hairs. Just to the left of the ear hairs, there's a little ridge. A very small strip of white fur, pretty difficult to get right. I ran the risk of rushing it, as it's not as important as other bits. Patience always wins the day.
That uplighting on the upper lip though…elsewhere, plenty mechanical pencil. And glad of the break in bokeh otherwise.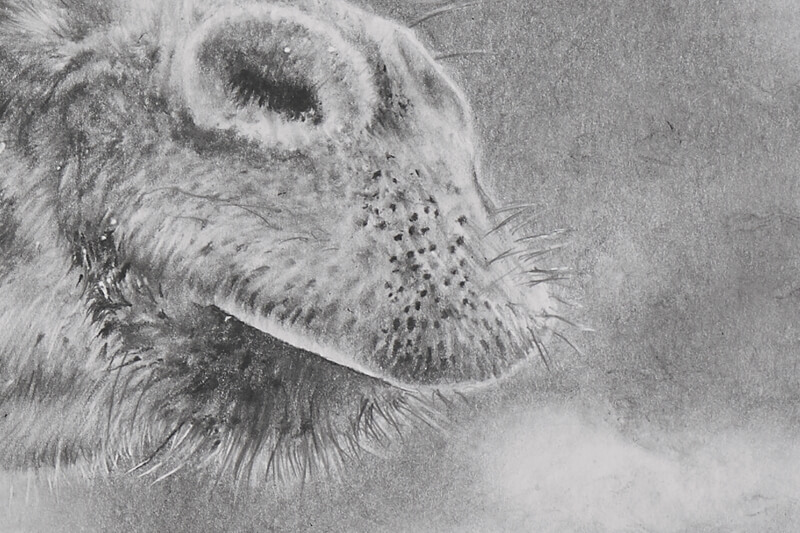 This eye was far more my jam. A few complex little shapes to think about, and make the viewer wonder what the heck's going on the other side of the camera. Just a lanky, balding man and a few windows. Nothing special!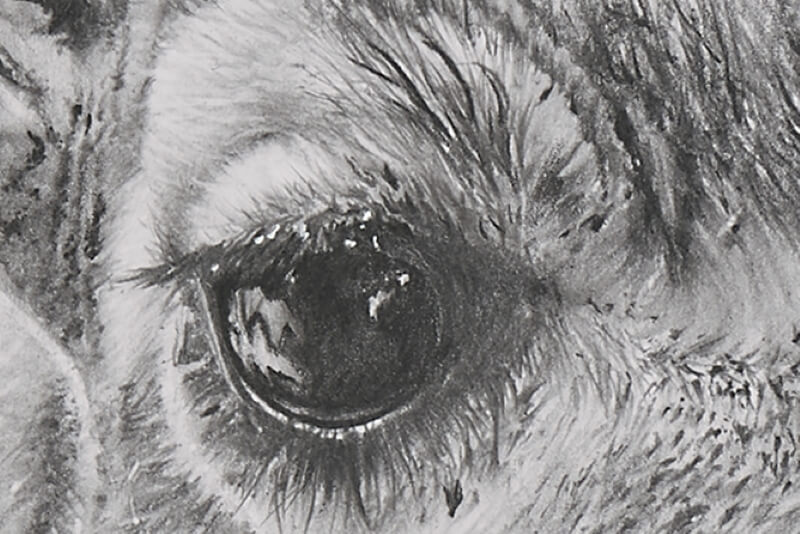 I conducted a timed limited edition run for prints of this piece, so no more are available, but the original work is still for sale here. 10% of all my wildlife sales go to WWF International.