Up this week – "Tiger". I am one imaginative son of a gun with titles, don't you agree? Photo taken by me at Blackpool Zoo.
A little scratchy in execution, but sometimes that's the nature of the thing. For a long time I held graphite pencils too hard. So much so that I developed tendinitis in my thumb, and it took almost a full year to subside. Now I'm returning to graphite, it's going to be a much more patient and gentle affair.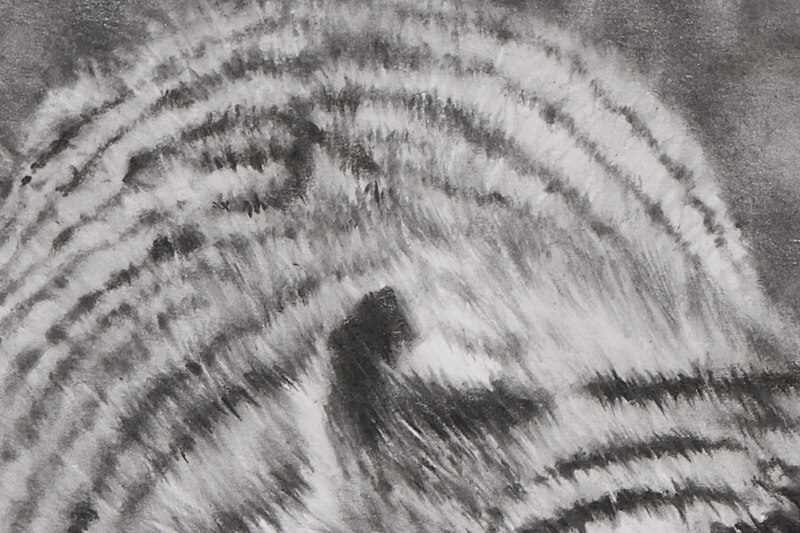 More embossing tool capers. The front leg fur was a satisfying render. A little like Bette Davis' fur shawl – much is owed to the putty erasor.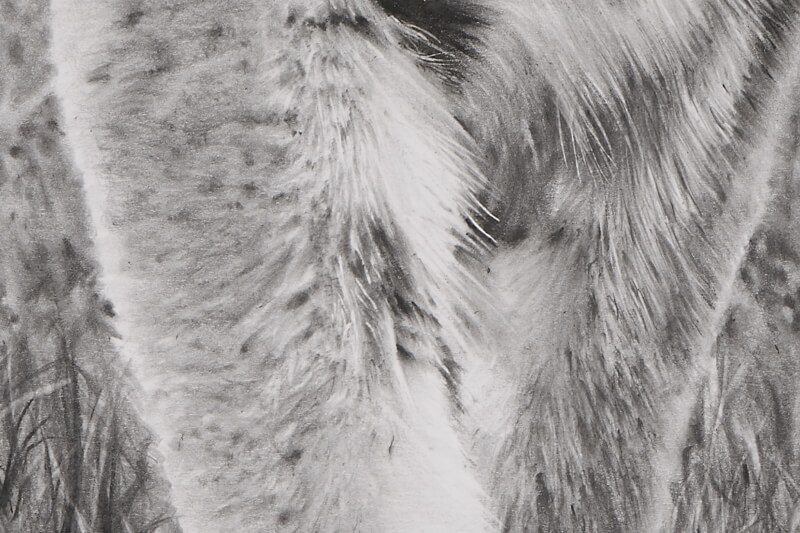 We took a trusty Tombow Mono Zero erasor for the negative blades of grass, and softer and softer leads as the dark blades of grass approached the foreground. A simple bit of layering of detail, focusing only on the first few feet ahead. Anything beyond I demoted to "general blur".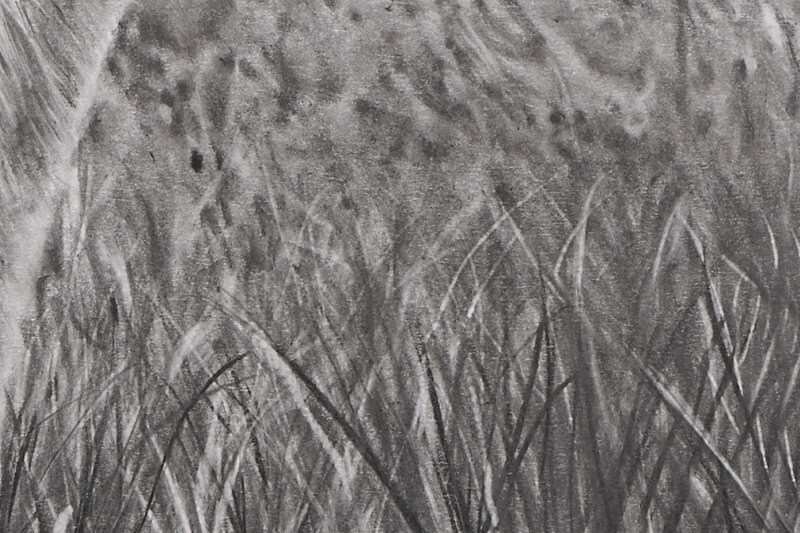 Lots going on here. The embossing tool made quite a loose painterly job of the whiskers. This is yet another piece I'd love to re-do in dry-brushed charcoal, just to see how the methods match up.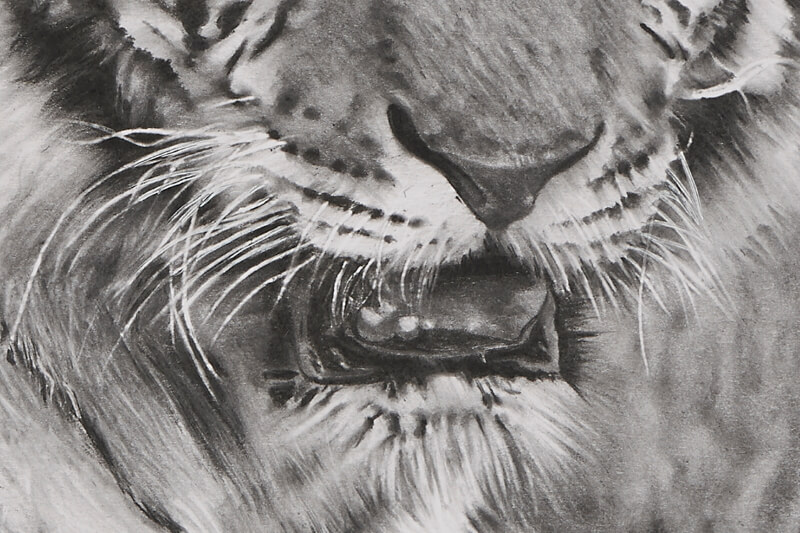 A pair of wise eyes against the satisfying contrast of face stripes. As tempting as it might have been, I didn't leave any of the white fur here truly white. Very much a paint by numbers exercise – 8B for most of the blacks, 4B for the middle tones and 4H-6H for the white fur.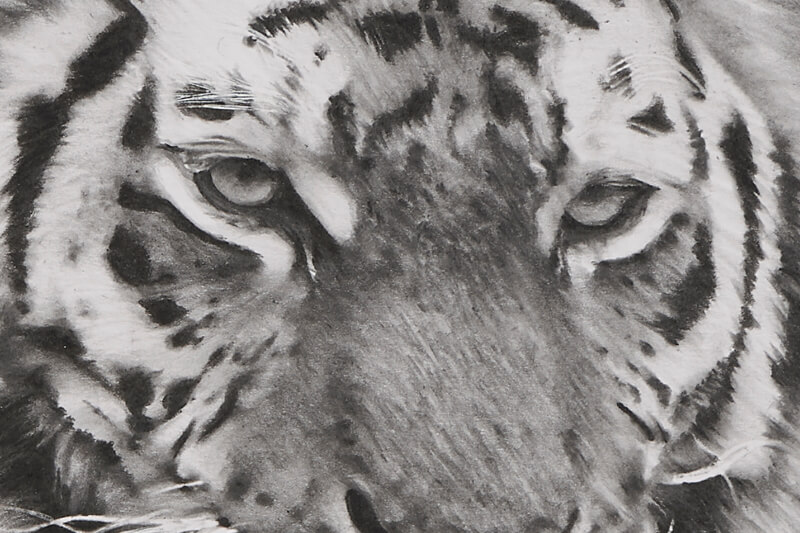 I conducted a timed limited edition run for prints of this piece, so no more are available, but the original work is still for sale here. 10% of all my wildlife sales go to WWF International.