Here's a little revival of a feature some found insightful a few months ago. Another 5 part miniseries getting under the fingernails of this 2017 Animals series. We're still on graphite. First up is "Mother and Infant Gorillas". Photo taken by me at the Bronx Zoo, New York.
Deep, shiny blacks are sometimes desirable. We can call it a successful rendering of a tree's shady side, with some reflected light from the ground. That…was exactly my intention. And I'll have words with anyone who claims otherwise! (It wasn't.)
Elsewhere, there's evidence of burnishing when using the tortillon to blend the lighter greys into blurry, amorphous shapes. When set against the otherwise grainy paper, I don't know if makes for a consistently convincing background. The jury's out.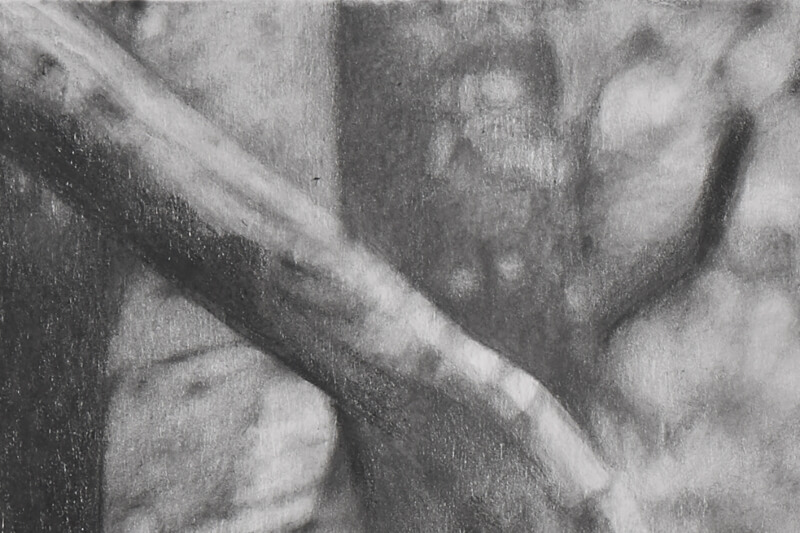 There aren't so many cheap parlour tricks you can lean on in re-creating the almost-there shapes. Mark out the edges that aren't edges, shade some, rub some out, shade the intersections again, make certain parts look like a Venn diagram of "all that stuff over there".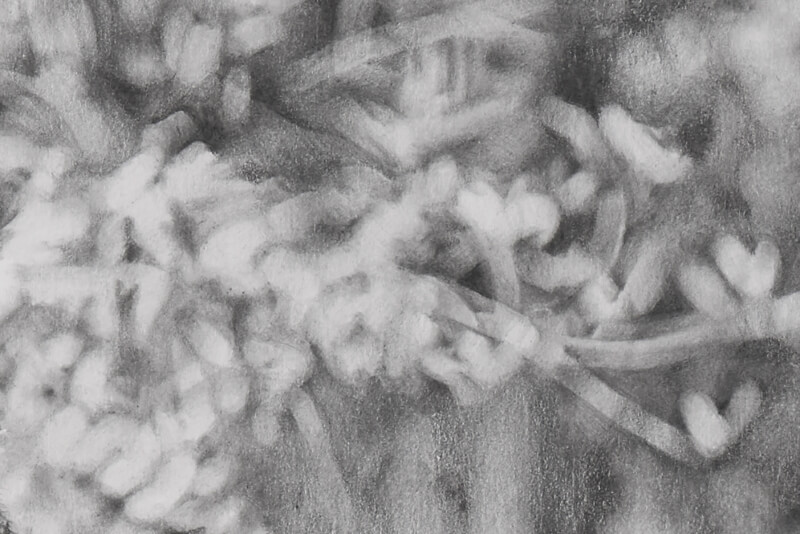 The one area that deviates in accuracy from the photo noticeably enough to bother me to this day. I did draw this piece upside down. I'm not sure whether or not that lets me off the hook (the upside down technique is intended to focus the mind), but if there's one lesson I've learned time and again, it's that eyes MUST be treated with more care than anything else. A pencil stroke that's a millimetre out can destroy the character entirely. Not in a sort of defamatory sense, you understand. My artistic mistakes aren't the same as having transcripts that would implicate this little baba politically.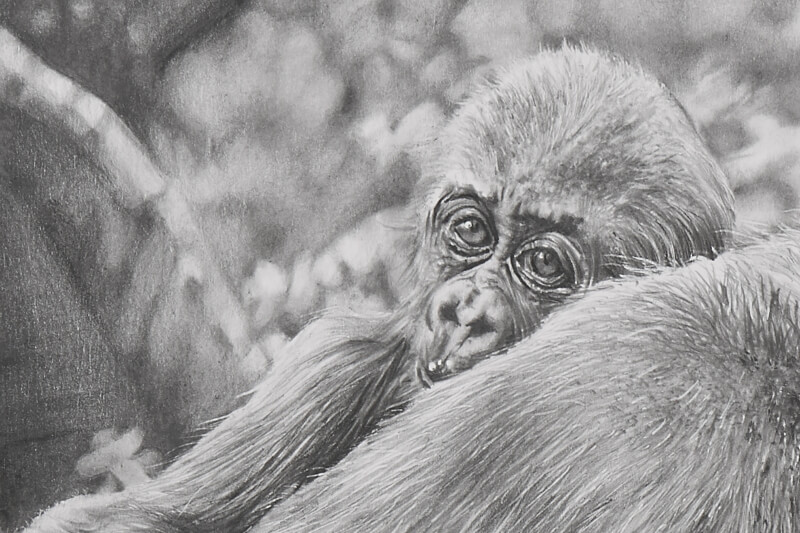 A really tough section. The embossing tool was out in force, as part of a "special teams" service in putting furry back and leathery hand in juxtaposition. I'm so glad to have found pastel pencils now – such tasks just aren't so difficult these days!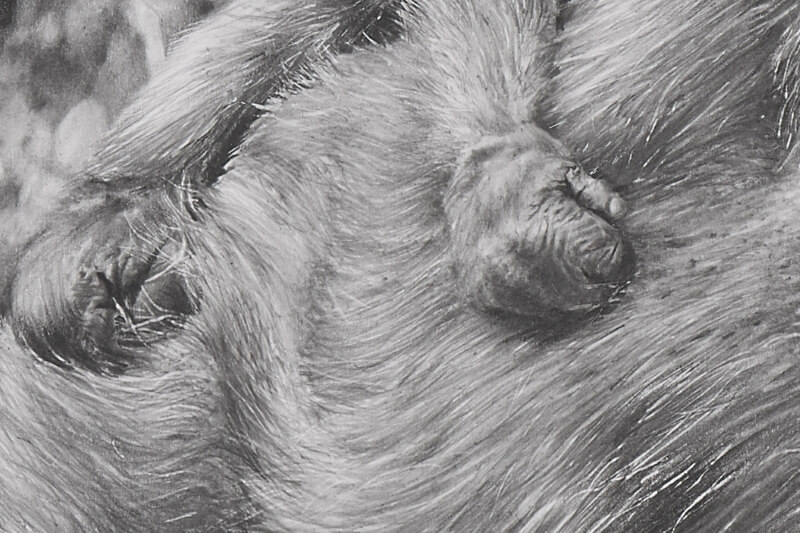 The mother's face is the section I'm happiest with out of all of this. Another tough job to get the eyes right, shaded just enough to see the character, but darkly enough to stand out against the background too.
The fur was generally a long job – tools used were the embossing tool first, to establish the highlight hairs, then I'd do a midtone wash (2B or 3B), using the tombow erasor to rub out and create light grey hairs, then using 8B and a mechanical 4B pencil to carefully put in the darkest tones. Occasionally I'd rub more out after this, to create another layer of light-ish hairs.
You could spend all your life drawing each hair, but there are smarter ways to render the area as faithfully as needed. Form and value are far more important.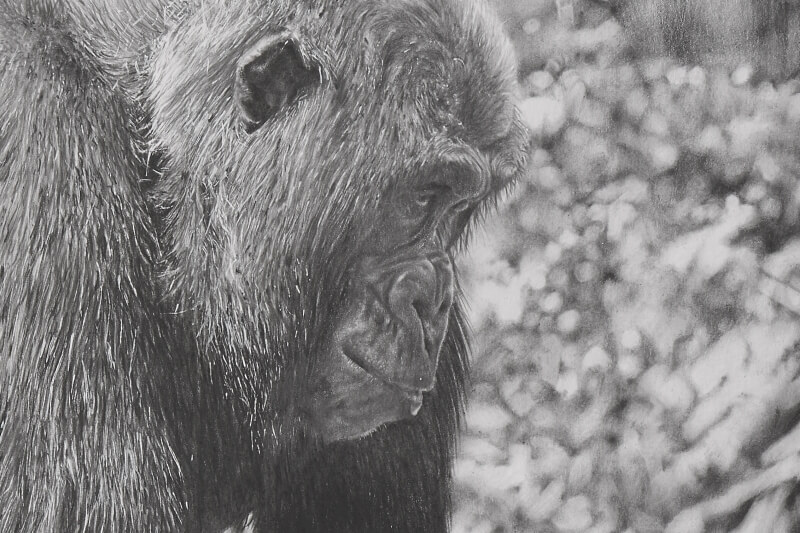 I steered clear of drawing upside down after this for a little while. My head hurt.
I conducted a timed limited edition run for prints of this piece, so no more are available, but the original work is still for sale here. 10% of all my wildlife sales go to WWF International.