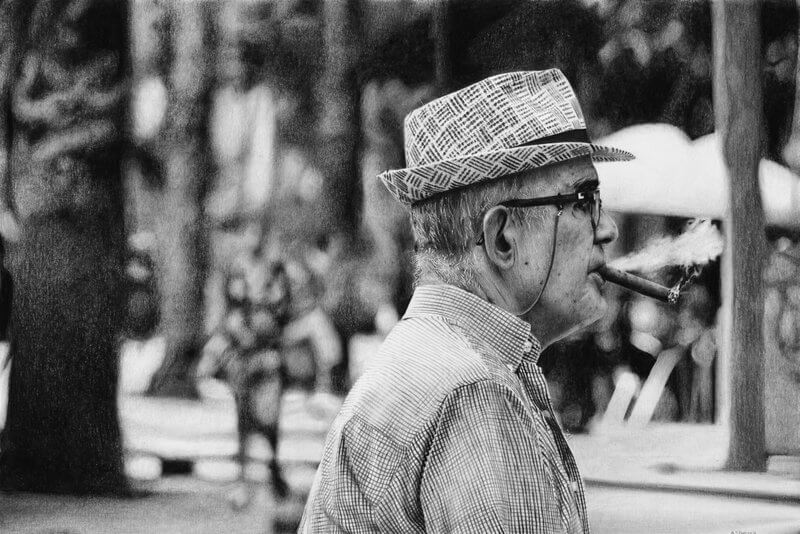 Here we have a subject at risk of looking a little lost in a frame filled with largely nebulous background. I can barely remember what was behind him when I took the photo.
On the other hand, this composition emphasises the state of a man entirely in his own world, however briefly. On a bench, smoking, all by himself, just sitting and being a person.
As with several of my pieces of work around this time, the low grain of the paper still showed through. Another nod to dry-brushed charcoal, as a quick and effective solution for this.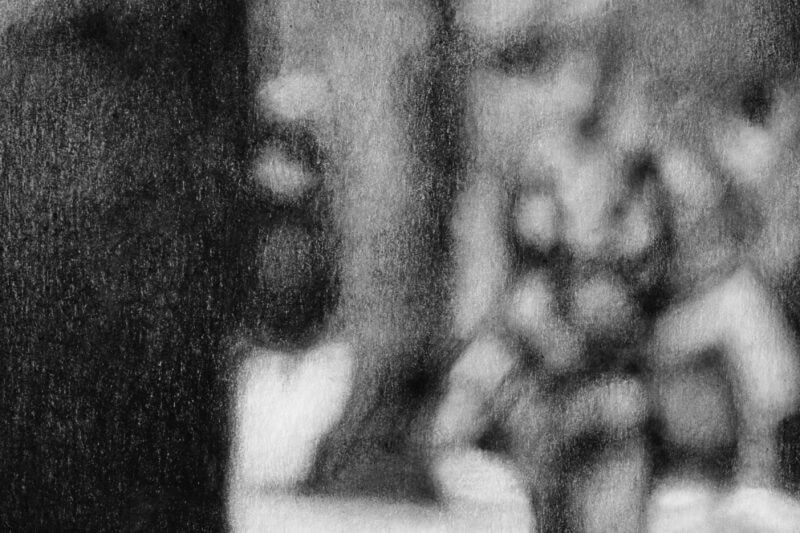 This blinking hat. It came with its own headaches, but it provided an effective, pleasing focal point, so it was worth figuring out the pattern correctly. It's tempting to barely shade the lighter areas in at all, for an impactful high contrast, but again, we're going for realism here.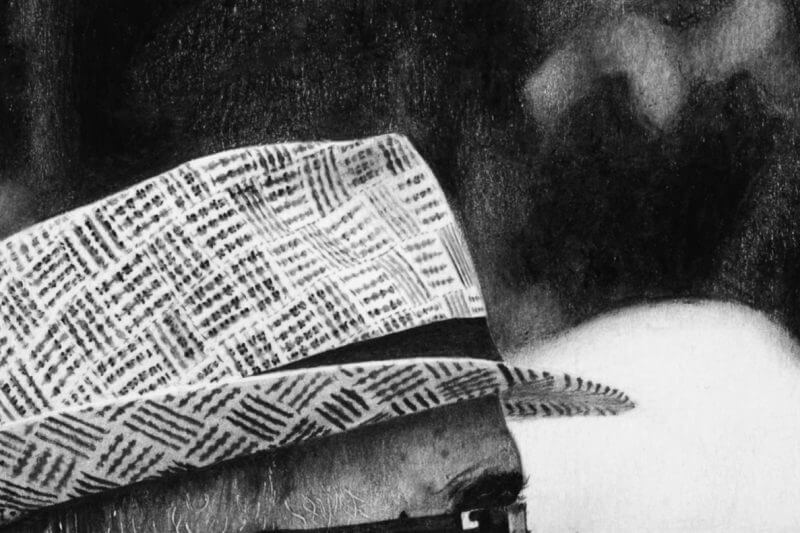 I was going dizzy many times while tackling this shirt. The sheer monotony of it. I was still locked in a pretty unhealthy habit of taking everything I saw literally, and wanting to take down every little detail. Now, I'm still very glad I ground it out, sometimes spending complete sessions, hours at a time, just on the shirt pattern. It was focus training, if nothing else. But having learned the importance of form and value since, I may have approached things differently.

The skin came out with quite pleasing textures and values. There's something more natural about this than I've managed in most of my other portraiture. Quite a few layers went into this, which was key.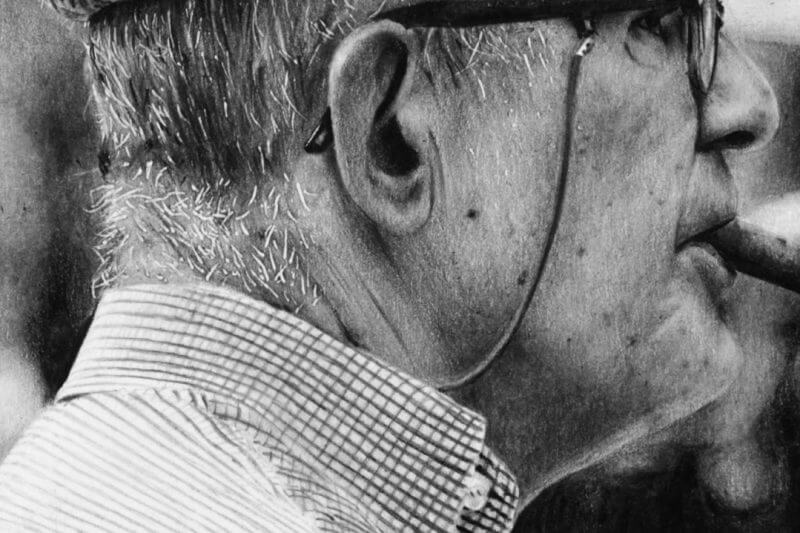 To the most satisfying section of the drawing: the smoke. It didn't take up an awful lot of space on the paper, so there was a limit to the amount of fun had. I used a putty rubber for larger, softer areas of smoke, and the Tombow Mono Zero erasor for thinner, whiter tendrils.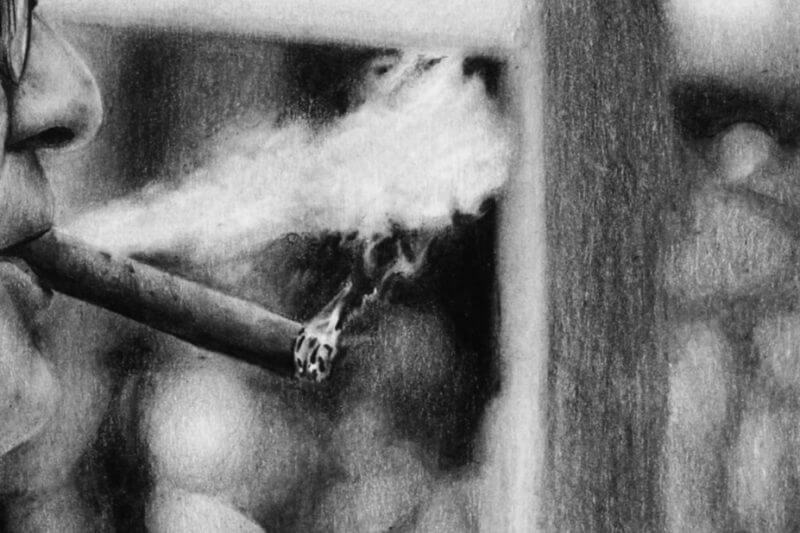 This piece is still for sale (original and print), with £5 per print sent directly to the Yemen Crisis Appeal.