"Jaguar", roughly 75 hours total.
Far more straightforward in many ways than "Sumatran Tigress", as the focal point is more cut-and-dried here. This is also the reason I laid off the solvent this time ("laying off the solvent" without context can sound a little unprofessional). I've still yet to use it on a background.
The uniformity of background itself is pleasing enough, and I've learned to appreciate the slight noise the paper lends it. Background noise.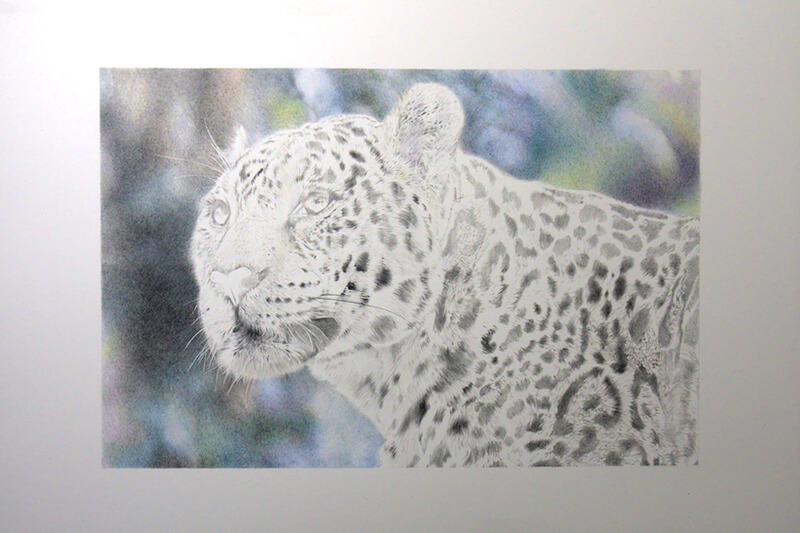 There was no rock to draw either, which bought me a couple of days.
I've always learned as I go, and this week was no exception, further figuring out the Caran D'Ache Luminance road map; how to use its white pencil as an overlay, and how to properly apply highlights over black with it, without creating a muddy area.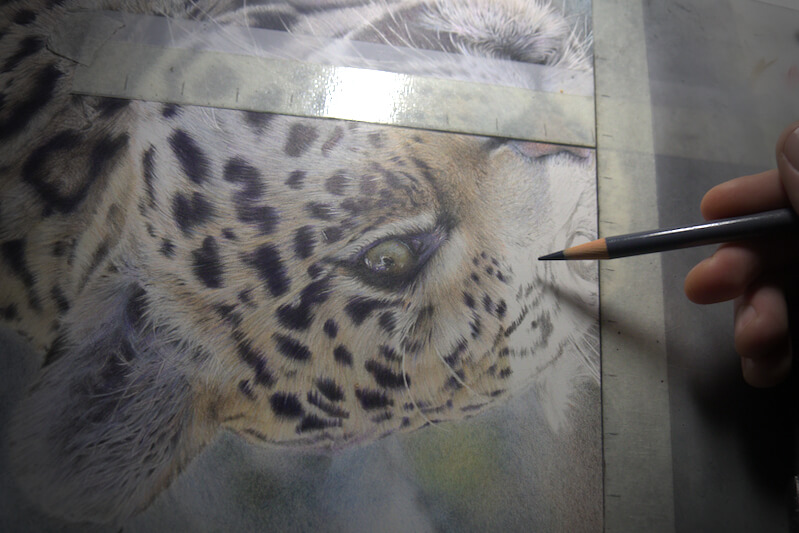 I'm also examining the subtleties of whites, greys and blacks. Where in one case I've used greys to desaturate aggressively vivid colours, so in turn can gentle colouring give you the shade of "grey" you're really after.
The neck fur below was made with greys, but helped along by a little venetian red and sky blue. It takes a good pair of eyes to recognise the whats and nots, and I'm a good while off that, but this section was a little awakening.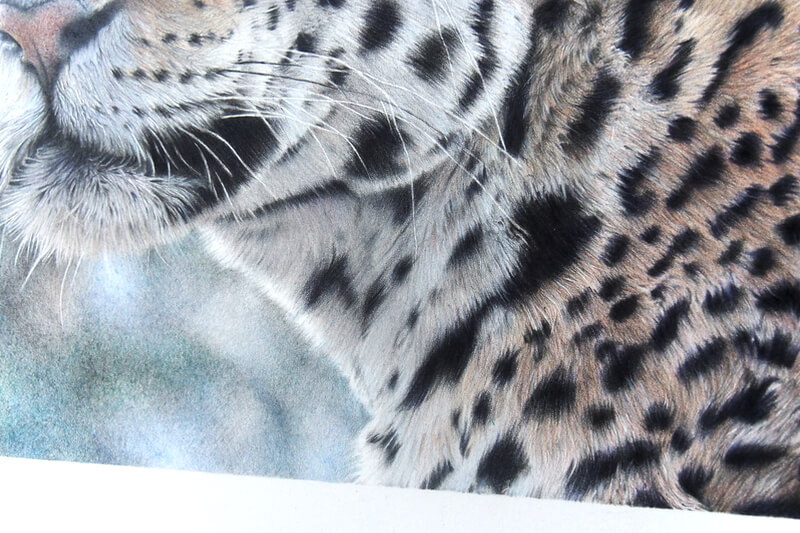 There are too many subjects I have in the crosshairs at the moment, so "Animals II" will be split into separate categories, which will grow over an extended period. I haven't decided how to subdivide it yet. Perhaps by continent, by habitat or by class. Comment below if you have a suggestion.
In the meantime, if you're interested in a print of this handsome so-and-so, head to the priority alert list here. You'll be informed immediately of the release of prints, and your details will not be used for any other purpose.
Thanks!